Criminal Defense Attorneys in Sarasota, FL
Protecting Your Rights After an Arrest in sarasota county
At Fowler Law Group, our legal team focuses exclusively on criminal defense. If you are facing criminal charges, our Sarasota criminal defense attorneys will work relentlessly to protect your rights and ensure the best possible outcome to your case.
Our firm's founder, James A. Fowler Jr., has worked as a Sarasota County and Manatee County prosecutor. Our legal team is able to draw upon the inside knowledge our lawyers have gained in these roles to aggressively advocate for and protect the rights of our clients. Our attorneys have extensive trial and courtroom experience handling a diverse range of criminal cases.
---
Ready to begin your criminal defense strategy? Contact our criminal defense attorneys in Sarasota today at 941-900-3100.
---
How Should you choose a criminal defense attorney in sarasota, fl?
When choosing a criminal defense attorney in Sarasota, it is important to consider several factors.
First, you should look for an attorney who has experience handling cases similar to yours. This will ensure that the attorney is familiar with the laws and procedures related to your specific type of case. You can ask the attorney about their experience and any relevant training or certifications they may have.
You should also consider the attorney's reputation. You can ask the attorney for references or speak with other attorneys or legal professionals to get their opinions. You can also check the attorney's online reviews or ratings.
It is also a good idea to meet with the attorney in person to get a sense of their communication style and personality. You will be working closely with your attorney, so it is important that you feel comfortable and confident in their ability to represent you.
It is also important to consider the attorney's fees and payment policies. Make sure you understand how the attorney charges for their services and whether they offer payment plans or accept payment from legal financing companies.
Overall, it is important to choose an attorney who has the experience, reputation, and communication style that you are looking for and who is transparent about their fees and payment policies.
What Can a Sarasota Criminal Defense Attorney Do to Help?
Criminal defense attorneys play a comprehensive role in handling your overall defense, from researching the underlying facts and investigating the charges that have been brought against you, to negotiating with the prosecution and — if necessary — litigating the case in the courtroom.
The sooner you hire a qualified attorney, the better. A skilled attorney will be able to identify holes in the prosecution's arguments and push for an early dismissal of the charges or a favorable plea agreement wherein the charges are reduced and the penalties lessened. If the case goes to trial, then your defense attorney is your close and trusted advocate, navigating a hostile environment and applying the necessary pressure to advance your interests.
Criminal Defendants Have a Strategic Advantage
In Florida criminal litigation, the standard of proof is "beyond reasonable doubt," as opposed to the "preponderance of the evidence" (i.e., more likely than not) standard typical of civil litigation.
You might have heard the phrase "beyond a reasonable doubt" in common parlance, or perhaps in a movie or TV show about the law. It's an important concept that may ultimately help you avoid criminal liability, so let's look a little closer at what it entails.
When the prosecution has charged you with a crime and is litigating their case against you in court, they must be able to prove every element of the crime beyond a reasonable doubt. If they cannot do so — or they do, and you are able to raise a reasonable doubt about a salient fact — then criminal liability will not be imposed.
This gives defendants a substantial advantage. Why?
The "beyond a reasonable doubt" standard is the strictest possible legal standard and can be mathematically described as a 99% likelihood of truth. Of course, this can be difficult to contextualize in practical terms.
For clarity, consider the following example:
Suppose that you are accused of battery after hitting someone in the face while browsing products at a supermarket. Nearly all crimes demand proof of criminal intent. Without a clear intention, criminal liability may not be imposed.
Continuing with this example, to prove battery, the prosecution must be able to prove that you intended to hit someone (not necessarily the victim in question). Thanks to the "beyond a reasonable doubt" standard, you need not have a perfect defense argument. All you have to do is raise sufficient doubt concerning your intent so that the jury is less than 99% sure that you intended to hit someone. If you can introduce evidence pointing to the possibility that the battery was an accident (i.e., you swung your arm in a natural motion and didn't realize someone was behind you, in harm's way), then it's very likely that you will have raised sufficient doubt to avoid liability.
Fowler Law Group's Family Values
We know that you have many serious concerns about your future and may be feeling overwhelmed with the legal process. Our goal is to take the fear out of the process by advising and guiding our clients through all phases of the criminal justice system.
At Fowler Law Group, we make it a priority to develop a relationship with our clients and work together as a team to develop a solid legal strategy that will ensure the best possible resolution to your case. Our criminal defense attorneys are dedicated to earning the respect of our clients, colleagues, and adversaries through relentless preparation, effective communication, and an unwavering responsibility to protecting YOUR constitutional rights!
Areas of Practice
Licensed to practice before the state and federal courts of Florida, our legal team is prepared to represent clients in all types of criminal matters, including but not limited to:
Drunk Driving (DUI)
When an individual is facing DUI charges in Florida, time is of the essence. At Fowler Law Group, our legal team acts quickly to review your case and identify the best courses of action available. DUI charges can have serious and long-lasting repercussions, and we take all actions possible to protect our clients' legal rights and driving privileges.
Traffic Crimes
Whether you've been charged with driving on a suspended license, charged with not having a valid driver's license, labeled a habitual traffic offender, or charged with any other traffic offense, our legal team has extensive experience in handling all types of criminal and civil traffic issues.
Drug Crimes
Florida laws related to the possession, sale, or trafficking of drugs have severe consequences. Regardless of whether it is your first conviction or your fiftieth conviction, if the court adjudicates you guilty (of almost any drug crime), there is a mandatory one-year suspension of your driver's license. Penalties for the sale or trafficking of illegal drugs can carry mandatory prison sentences for up to 30 years. At Fowler Law Group, our Sarasota criminal defense attorneys have handled hundreds of drug-related cases and have the experience necessary to ensure the best possible outcome to your case.
Battery (Domestic)
Domestic battery is a serious offense that can have significant consequences. Our lawyers help clients to avoid or minimize fines, permanent records, incarceration, and other penalties that might arise from domestic violence charges.
Theft Crimes
While seemingly "minor," theft crimes should be handled with extreme caution. Whether you were charged with petite theft, grand theft, burglary, or fraud, these types of crimes are labeled as "crimes of dishonesty," and if resulting in conviction, can have consequences that last long after your criminal case is resolved.
Violations of Probation
Depending on the nature of the crime you were originally placed on probation for, the consequences of violating the terms and conditions of probation can be life changing. In Florida, a judge can sentence you up to the maximum term of jail or prison that the charge(s) allows.
Juvenile Crimes
At Fowler Law Group, our attorneys understand and appreciate the differences between defending an adult and a juvenile accused of a crime. We focus on working together with youths and their parents to settle legal problems as quickly and confidently as possible. We know that children and teenagers often make bad choices, which can seriously impact their future.
Sex Crimes
The laws in Florida as they relate to sex crimes have serious consequences. Depending on the nature of the offense, a person convicted of a sex crime may be required to serve a "minimum mandatory" prison sentence, register as sex offender or predator, and/or join the sex offender registry database. In addition to the consequences imposed by the court, a conviction for one of these types of crimes can be fatal to someone's career or their ability to pursue higher education.
Sealing & Expunging of Records
The State of Florida allows for a one-time sealing or expungement of certain criminal offenses from an individuals' criminal record if specific criteria can be met. While it is possible for a person to seek a sealing or expungement on their own, the process is confusing, time consuming, and if not done correctly, can lead to unnecessary costs that could have been applied to hiring an attorney. Our criminal defense attorneys have the experience necessary to determine whether you meet the required criteria and ensure that the process is handled correctly the first time.
FAQs: Hiring a Sarasota Criminal Defense Attorney to Protect You
What Can I Expect from the Sarasota Criminal Defense Attorneys at Fowler Law Group?
You can expect a lot. As your criminal defense attorneys, we will make sure you have a clear understanding of your situation, and we will work to identify all defenses you have available. We will also deal with the police and prosecutors on your behalf, and we will be thoroughly prepared if your case goes to trial. We will also fight to help you obtain a favorable result before trial, whether that means having your charges dismissed or negotiating a plea deal that minimizes the consequences of your criminal activity.
If the Police Didn't Read My Miranda Rights, Can My Attorney Use This to Protect Me?
Maybe. Contrary to popular belief, the police do not have to read suspects' Miranda rights in all cases. In fact, they only have to read a suspect's Miranda rights before conducting a "custodial interrogation." So, if the police questioned you before they took you into custody (when you reasonably believed you could just leave), they weren't required to read your rights. Likewise, if you voluntarily provided information to the police without being interrogated (when they weren't saying something to get you to talk), then prosecutors can use this information regardless of whether you received the Miranda warning.
Can a Sarasota Criminal Defense Attorney Help Me if I Am Guilty?
First of all, you aren't guilty until you are found guilty in court. This is a fundamental principle of our criminal justice system — and it is important to remember. So, let's focus instead on a scenario where you took all the steps necessary to commit a crime. Even if this is the case, our Sarasota criminal defense attorneys can still work to minimize the consequences of your arrest.
In fact, depending on the circumstances of your case, it could still be possible to avoid a conviction entirely. For example, if the police violated your constitutional rights, prosecutors may not have the evidence they need to prove your guilt in court. On the other hand, if prosecutors have sufficient evidence, then our Sarasota criminal defense attorneys may focus on trying to reduce your charge or mitigate your sentence. In any case, we will give you an honest assessment of your situation, and we will do everything we can to protect you to the fullest extent possible. Even if you committed a crime and cannot fight the charges, your Sarasota criminal defense attorneys may be able to convince the prosecutors to give you a break and offer a deterrence program in lieu of a conviction. This is why it is so important to obtain competent, experienced counsel.
Can an Attorney Help Me Obtain Probation Instead of Jail Time?
Maybe. If the circumstances of your case are such that you cannot avoid penalties entirely, our attorneys will need to assess all the relevant facts to determine what type of sentence to pursue. In some cases, pursuing probation (or other alternatives to incarceration) will be a realistic option, but in other cases, it won't.
Is It Worth It to Hire a Criminal Defense Lawyer?
Hiring a Sarasota criminal defense attorney will give you the best chance of avoiding unnecessary consequences as a result of your arrest. Florida's criminal justice system is complicated, and the penalties for many crimes are severe. Trying to represent yourself is a risk you cannot afford to take, and you owe it to yourself and your loved ones to protect yourself by all means available.
Let Our Sarasota Criminal Defense Attorneys Help
If you are being investigated by the police or have been arrested for a criminal offense, it's important that you do not attempt to navigate Florida's criminal justice system without competent representation. You need an experienced and respected criminal defense team to protect your rights and ensure the best possible outcome to your case.
Here at Fowler Law Group, our Sarasota criminal defense attorneys offer free consultations and will invest the time and attention necessary to help you understand what to expect as your criminal case progresses — regardless of whether you choose to move forward with our firm or not.
We encourage you to get in touch to learn more about how we can assist you during this difficult and high-stakes process. Unlike many of our competitors, Fowler Law Group is committed to making experienced legal representation accessible to the defendant no matter where they reside. As such, we operate several offices in Florida, and regularly provide assistance to criminal defense clients located throughout the state.
---
Ready to speak to a qualified attorney about your criminal case? Call us at (941) 900-3100 or submit an online case evaluation form to schedule an initial consultation with a Sarasota criminal defense attorney at our firm today.
---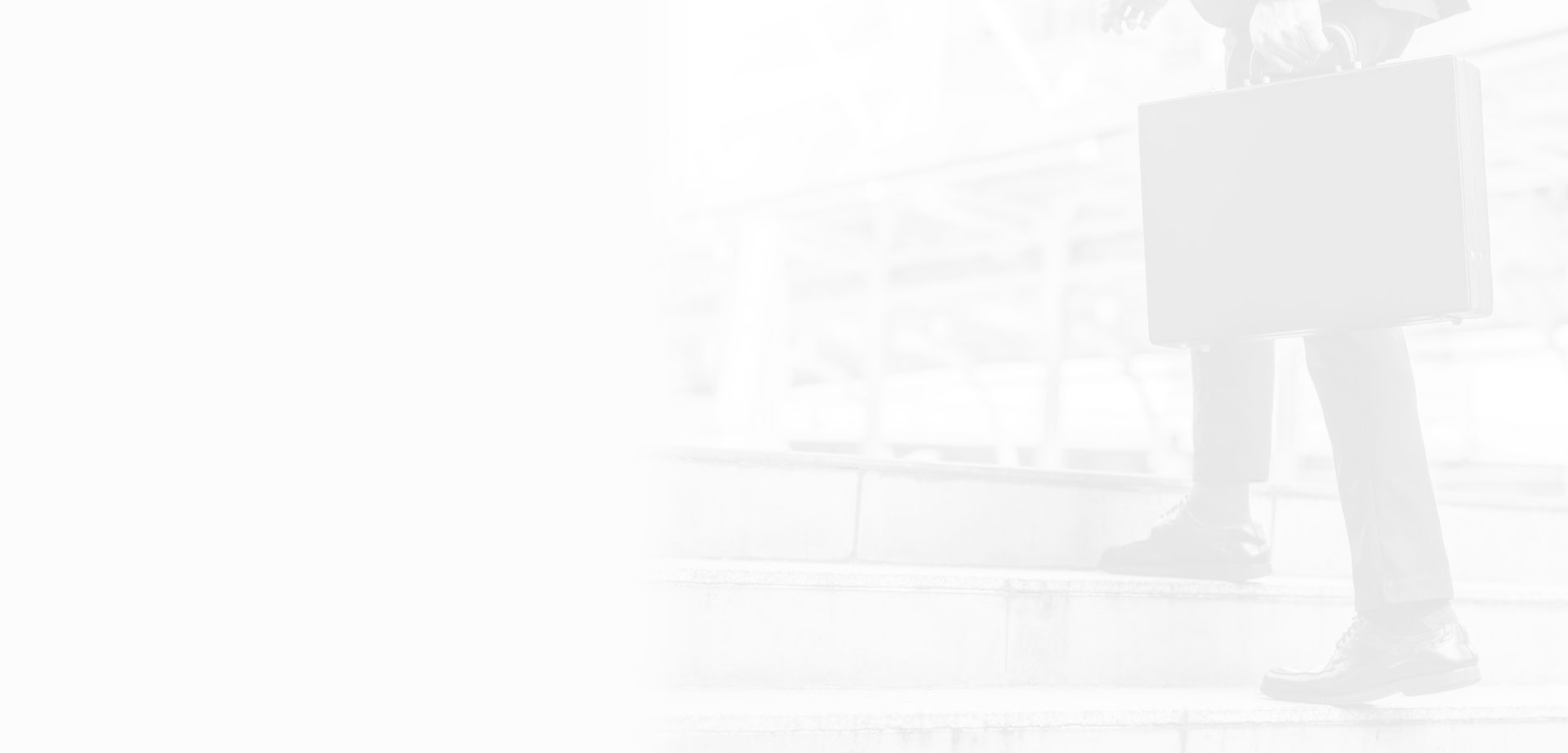 Meet Our Firm
A STRONG DEFENSE STARTS WITH an EXPERIENCEd Team
Client Reviews
HEAR WHAT FORMER CLIENTS HAVE TO SAY ABOUT US
Made an unpleasant experience more bearable.

"Both Mr. Fowler and his staff were a pleasure to work with and made an unpleasant experience more bearable. I greatly appreciate his assistance and would highly recommend him to anyone."

Best choice for my legal defense.

"In August 2016, I was arrested for driving under the influence. After my release from jail, my best friend Jessica gave me a number for a defense lawyer so I could hopefully fix my current legal situation involving my arrest by Sarasota PD. Mr. Fowler previously helped my friend get out of her sticky situation with the law. After briefly speaking to Mr. Fowler about my situation, I decided that he would be the best choice for my legal defense."

Demonstrated true passion & professional in my case.

"Mr. Fowler took on a criminal case in my behave & display full attention to my concerns, he demonstrated true passion & professional in my case. If you ever need a criminal attorney, I highly recommend this law firm for your situation."

Great Job!

"Mr. Fowler did a great job. He worked hard for my defense and got me the best possible out come for my case."

Highly Recommend!

"Highly recommended. James is very knowledgeable."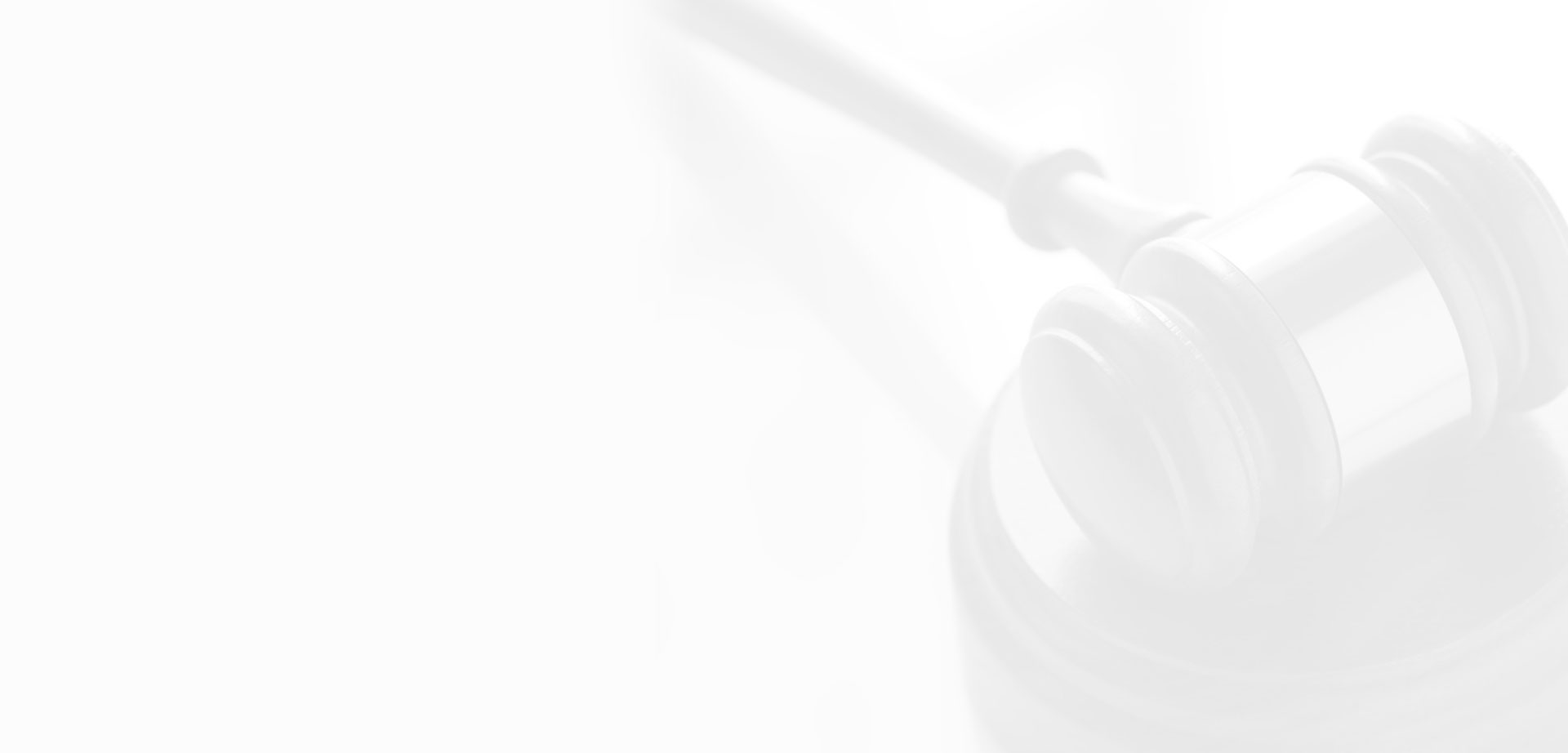 Case Results
Fighting for the best Possible Outcome
DUI

Felony Battery against a Healthcare Worker

Assault with a Deadly Weapon

Felony Possession of Marijuana

Traffic Infraction Resulting in a Fatality
September 2023

James Fowler is recognized as Top Elite Attorney in criminal defense by SRQ Magazine.

Andrew Pouget is recognized as Top Elite Attorney in criminal defense by SRQ Magazine.

September 2023

Andrew Pouget is recognized as Top Elite Attorney in criminal defense by SRQ Magazine.

Communication

We understand that you may have many questions and concerns about your case as it moves through the criminal justice system. Our legal team is dedicated to proactive communication with our clients to ensure they have an understanding of what is happening with their case at each phase of the legal process.
Get A FREE CONSULTATION
PUT 30+ YEARS OF EXPERIENCE ON YOUR SIDE